Risks are continually evolving and emerging, requiring updates to insurance policies in order for carriers to keep pace with market need. Whether you're a regulator or an underwriter, reviewing new policy language in a timely fashion can be a challenge, and can negatively impact speed-to-market.Recently, AAIS and the Connecticut Department of Insurance joined forces on a proof of concept surrounding artificial intelligence technology developed by AAIS to help automate regulatory compliance checklists. AAIS has developed an innovative approach for clause filing reviews utilizing Kira's patented machine-learning software, taking a lengthy manual process, and expediting it.
It's recommended that you view in Full Screen or use the +/- options for the optimal experience.
The Problem
Often, regulatory filings are submitted by carriers with incomplete information, missing important compliance language, which requires extensive review by the state regulator. In response to overlooked compliance requirements, state regulators across the nation have developed extensive checklists to assist carriers developing policy language to ensure that state regulations are not overlooked.
The Use Case
The use case being tested in Connecticut seeks to automate compliance of the state's Claims-Made Checklist, required on all claims-made filings. By training the Kira machine-learning tool to identify and extract language pertinent to items contained on the state's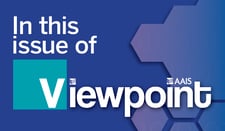 checklist, regulators can take what has increasingly become an audit exercise and review the compliance requirements at intake. The efficiencies gained will allow critical 'staff' resources to focus on bigger issues at hand, while also clearing out audit backlogs. Similarly, insurers will be able to leverage the A.I. tool to compare policy language and ensure they are meeting baseline regulatory requirements, even before submitting for approval. With regulators and carriers viewing policy language as data, a traditionally tedious function becomes a simple quality check.
The Future
Automating the review of 'checklist' items is just the beginning in the evolution of leveraging artificial intelligence and machine learning in the insurance industry. As more organizations begin to identify use cases specific to their operation, it will become increasingly important to communicate and align with other stakeholders, even policyholders. Working together with open lines of communication to establish logical standards and best practices will go a long way in changing the way policies are developed, reviewed, and consumed.