The farm industry continues to transform. While smaller family farming operations maintain a strong presence and make up a large percentage of the market, we're seeing growth of large commercial farms that include a variety of operations and layered revenue streams. It is an ultra-competitive market with each company searching for an edge over their competitors.
It's recommended that you view in Full Screen or use the +/- options for the optimal experience.
This edge is realized through the exponential growth in capabilities of traditional equipment combined with new technologies to deliver better productivity. For example, farms can incorporate specialized drones that monitor a crop's soil-moisture content and field mapping that can estimate the number of seeds required for a targeted area of land to reduce the over-purchasing of seeds. These technologies increase capital intake as farms can produce the maximum yield of their crops during the growing season.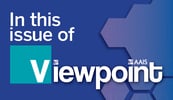 With the expansion and evolution of farm operations, ensuring proper coverage of farming equipment with its integrated technology has become an indispensable prerequisite essential in everyday farming. Farm insurers must contemplate all farm risk exposures without concern for coverage gaps.
AAIS recognizes that product revitalization is essential to providing its Member carriers with the expertise, solutions and quality service they've come to expect, while maintaining the valued attributes offered by our current product. That's why AAIS is refreshing its popular Farmowners (FO) program to address all farming opportunities, while increasing product flexibility. Revisions to the AAIS policy will focus on the following segments:
Increased pricing flexibility through bi-peril rating,

Addition of a modular structure option,

Unification of policy language across AAIS lines,

Addressing outdated language,

Member suggestions,

The ability to further carve out coverages through endorsement.